Floyd County Indiana Clerk's Office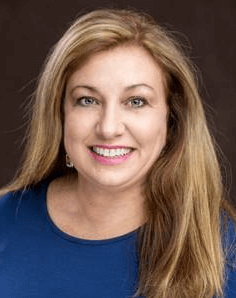 Danita Burks
Floyd County Clerk
Clerk's Office Temporary Office Procedures
To reduce the spread of COVID-19 Effective 10/23/20
Updated 10/23/2020 - Until Further Notice
The health of our employees and the public is very important to us. During this National, State and Local Heath Emergency, in compliance with the Floyd County Board of Commissioners and the Supreme Court's Approval of the Courts' Emergency Petition, beginning Friday, October 23, 2020, the Floyd County Clerk's office, will have limited public access to reduce the spread of the Novel Corona Virus. Anyone who is sick should NOT come into the building.
*Until further notice you must call to schedule an appointment for a marriage license application at 812-542-3019. Please start your application online here; START A MARRIAGE LICENSE ONLINE.
Please see the Contact Us tab to reach our office by email or phone. Clerk's will be available during regular office hours, (8am-4pm).
The following online services are available for your convenience during this period of limited access:
Child Support Payments
All non-cash payments must be made through the Indiana State Central Collections Unit (INSCCU) or by calling 1.866.972.9427.
If you do not know your ISETS case number and/or your court cause number you may contact the Clerk's office 812-948-5416, or if you have child support payment-related questions, you may contact the Kidsline at 1-800-840-8757
Staff will assist public housing authorities in obtaining child support payment histories only.
In-person payments will not be accepted during this period.
Traffic Tickets
The Floyd County Clerk will not accept in-person payments during this period
Court Fines
The Floyd County Clerk Will not accept in-person payments during this period.
Court Cases
Attorneys and parties are encouraged to check the status of individual cases
You may also contact the court directly:
Circuit Court - 812-948-5455
Superior Court 1 - 812-948-5450
Superior Court 2 - 812-948-5488
Superior Court 3 - 812-948-5257
Magistrate - 812-948-5486
Voter Registration/Absentee Ballots
The Indiana General Election is November 3, 2020
To update or check your voter registration status or request an absentee ballot please visit www.indianavoters.com .
If you have additional voter registration questions please contact Nancy Riley at 812-948-5419 or email a request with your name, date of birth and address to nriley@floydcounty.in.gov
CONTACT INFORMATION
311 Hauss Square Room 235, New Albany, Indiana 47150
Phone: 812-948-5411
Fax: 812-948-4711
The Clerk's Office is located on the second floor of the Courthouse.
HOURS
Monday through Friday 8:00am - 4:00pm
OFFICE SERVICES
Criminal records, Payment of fines and Traffic Tickets.
Fines and Traffic tickets are payable online by credit or debit (see below).
Apply for Marriage License – (see link below to begin online)
Civil, Probate, Small Claims filings, Protection Orders
Child Support payments - Cash, Check or Money order
PAYMENTS
We accept CASH, MONEY ORDERS & CASHIER CHECKS ONLY
QUICK LINKS
START A MARRIAGE LICENSE ONLINE